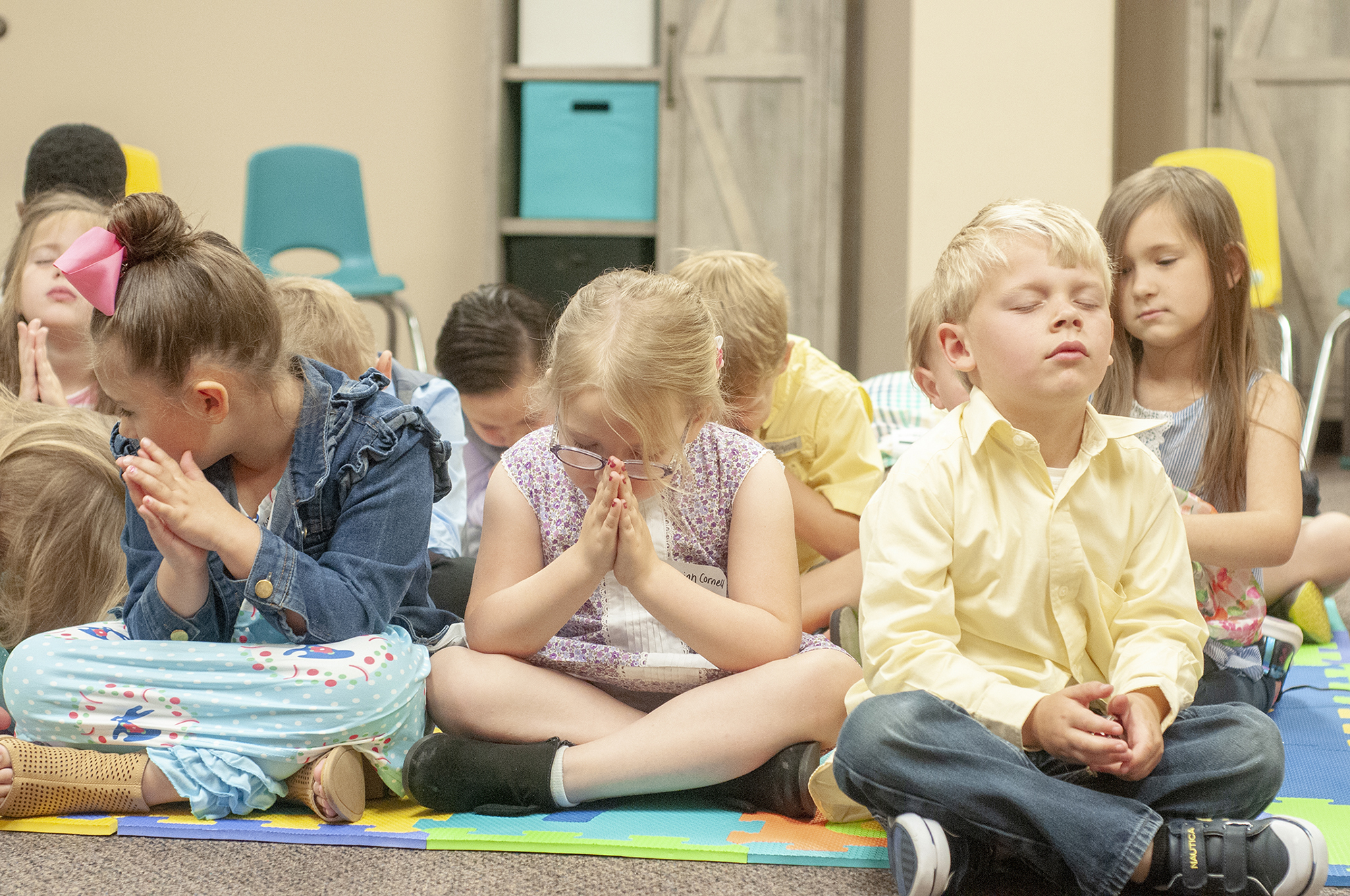 KNOW the love of Jesus // GROW in the love of Jesus // SHOW the love of Jesus
"Through the praise of children and infants you have established a stronghold against your enemies, to silence the foe and the avenger." Psalm 8:2 NIV
NEW TO HARVEST?
On your first visit to Harvest, come to the Guest Info Desk in the main lobby where there are friendly people who will help you get to the right place. They will direct you to our Education Building and either the Noah's Park Registration Desk downstairs (6 weeks - kindergarten) or the KZ Registration Desk upstairs (1st-4th grade). Children's Ministry workers will greet you and help you get your child signed up and safely delivered to the age-appropriate classroom. Your child's safety and security is important to us. We have a wonderful group of trained and background-checked volunteers that make up our Dream Team. Through our Children's Ministry certification and in-depth security procedures, we ensure that your child is cared for in a safe and nurturing environment while they learn about God and have lots of fun! Special Needs Assistants are available to provide special care and attention as needed to enable all children to participate with their peers.
CHECK-IN, PICK-UP, AND SECURITY GUIDELINES

NOAH'S PARK
6 WEEKS - KINDERGARTEN
SUNDAY MORNINGS // 8:45 and 10:45am // Downstairs Education Building
In Noah's Park, our little ones learn that Christ loves them, that they are made for a purpose, and that they are never too small to do BIG things for the Kingdom of God!
KID ZONE
1ST - 4TH GRADE
SUNDAY MORNINGS // 8:45 and 10:45am // Upstairs Education Building, Room B210
In KZ kids see Bible lessons come to life through dynamic dramas, enjoy exciting worship music, and build relationships in age-level small groups.
XTREME KIDZ
1ST - 4TH GRADE
WEDNESDAY NIGHTS // 6:30pm // Upstairs Education Building, Room B210
XtremeKidz features a high energy focus on Bible study, prayer, and relationships. It's XtremeKidz for an Xtreme Jesus!
EPIC
5TH - 6TH GRADE
WEDNESDAY NIGHTS // 6:30pm // Downstairs Building C, Chapel
Our preteen ministry is designed to help meet the spiritual, physical, and emotional needs of 5th and 6th graders. EPIC is a place where preteens build relationships as they discover Biblical principles to help them with the unique issues that they encounter.
KIDS UPCOMING EVENTS
CLICK EACH ITEM BELOW FOR EVENT AND REGISTRATION DETAILS
CONTACT US
Charlene Scribner: Children's Ministry Director
Bonnie West: Children's Ministry Admin Assistant / Nursery & Preschool Coordinator
334.702.6555 x246
kids@harvestdothan.com
Instagram: @harvestkidsdothan
Facebook: @harvestkidsdothan
Harvest Kids Spotify Playlist
Click to follow our Spotify Playlist to jam out to through the week!